Turbomeca Astazou Gas Turbine Engine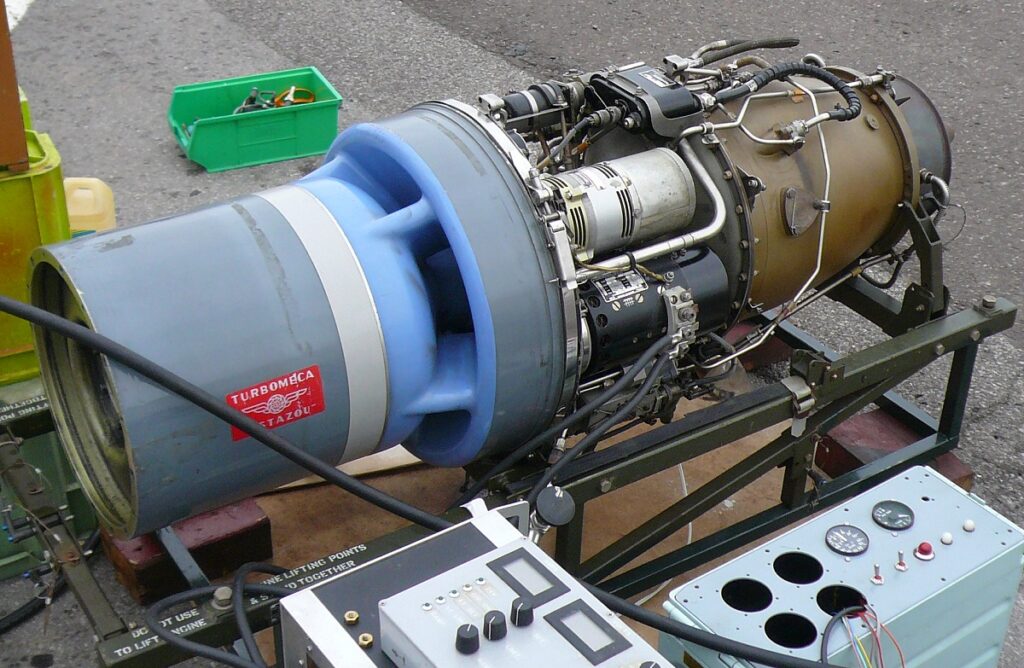 Turbomeca the large engine manufacturer in France produce the Astazou engine. The Astazou is a single shaft engine intended for turbo-propellor and helicopter applications. This engine was fitted to the Jetstream aircraft and the Gazelle helicopter, also a version was fitted to the Alouette helicopter and replaced the earlier Artouste unit.
The single shaft layout is quite unusual for propellor aircraft and helicopters. The engine drives the intended load through a reduction gearbox from the main shaft. This arrangement does not make use of a free turbine and so the engine has to start under the inertial load of driven equipment. In the case of a turbo-propellor installation the propellor blades are feathered to minimise load and the starter generator fitted to the engine is required to spin them up. In the helicopter installation a centrifugal clutch is used to allow the engine to reach idle speed without turning the rotor system and the engine is then brought up to take off speed picking up and engaging the rotor system. This arrangement is unusual, most helicopters employ free turbine engines that feature an output drive mechanically isolated from the main compressor shaft.
The Astazou consists of a centrifugal compressor stage fed from a single axial booster fans mounted in the engine intake. A radial combustion chamber is used with a central rotating atomiser nozzle. Fuel is supplied to the engine shaft and "centrifuged out" through small orifices placed in it. This arrangement gives a disc shaped atomisation spray pattern and is an efficient system pioneered by Turbomeca. A three stage axial turbine drives the compressor and also the driven load through a front mounted reduction gearbox. Accessories are grouped around the rear face of the gearbox and the engine employs conventional hydromechanical fuel controls and oil system.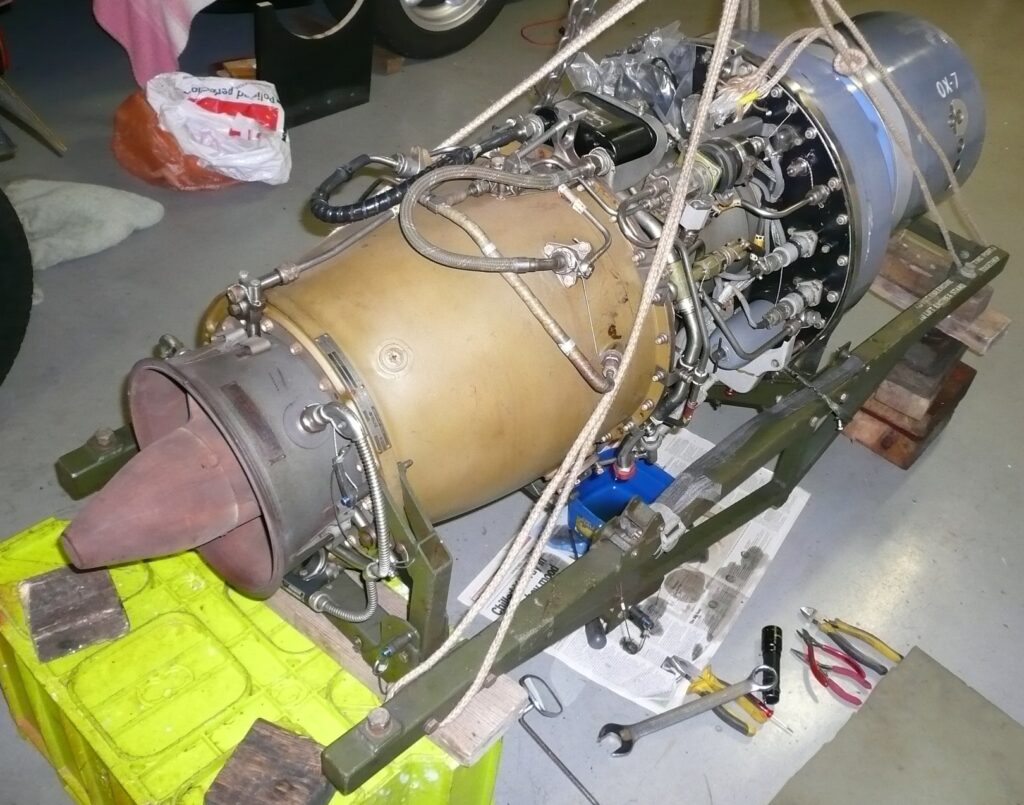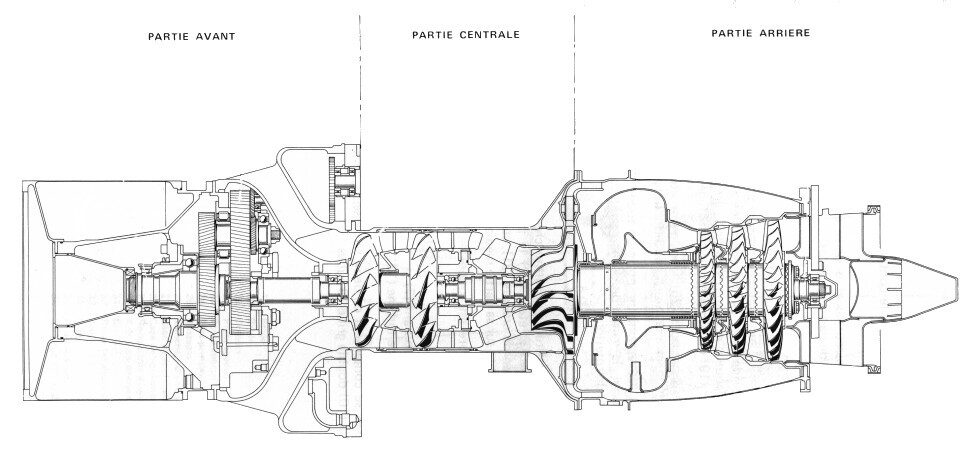 Astazou specification
Power Output.............................................................….……..............................……………………………….………….......635 Bhp
RPM...............................................................….………………................................……….…………………………...................43,700
Compressor......................................…................................…………….......centrifugal impeller with axial booster stages
Combustion Chamber..................................................................................….…….........radial flow with rotary atomiser
Turbine...........................................................................................................................….….…………………..........3 stage axial
Starting........................................................................................................…..................................…........starter generator
Ignition...............................................…………………..................................……torch-pilot system with high tension spark
Fuel System.............................................................................................gearpump with governor and limiting controls
Layout..........................................................................................................................single spool with reduction gearbox
Applications.............Gazelle helicopter, Alouette helicopter, Jetstream business aircraft various industrial models