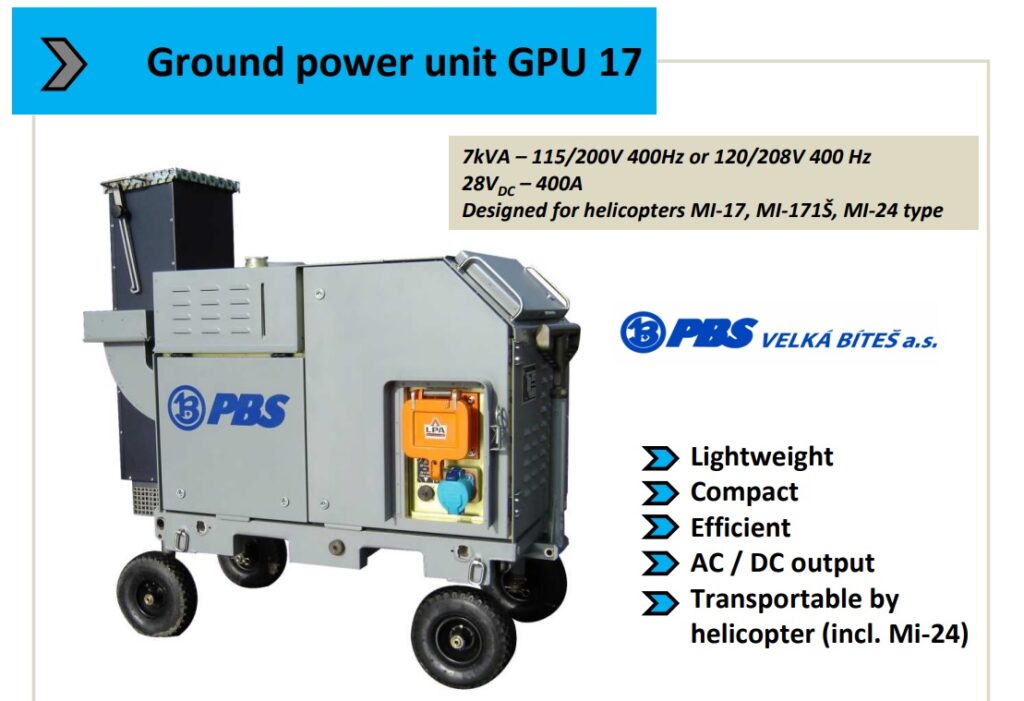 PBS Velká Bíteš Here's a fun piece of machinery from PBS. A gas turbine driven generator set providing electrical power for aircraft serving. Itself "air transportable" to accompany larger aircraft and helicopters on special missions etc. Often known as GSE "ground servicing equipment" this "ground power unit" (GPU) would be used for "jump starting" aircraft or simply powering them up when on the ground.
It's likely this is a very expensive piece of kit. A Saphir series APU driving DC and AC generators or perhaps fitted with a "transformer rectifier unit" (TRU) to provide the low voltage 28V DC output.
A beautifully presented but noisy and thirsty non-recuperated gen-set. Similar in may ways to the Lucas/Rotax units built for the UK MOD back in the day.
See - Man 6012 GPU Rover GPU Mars GPU